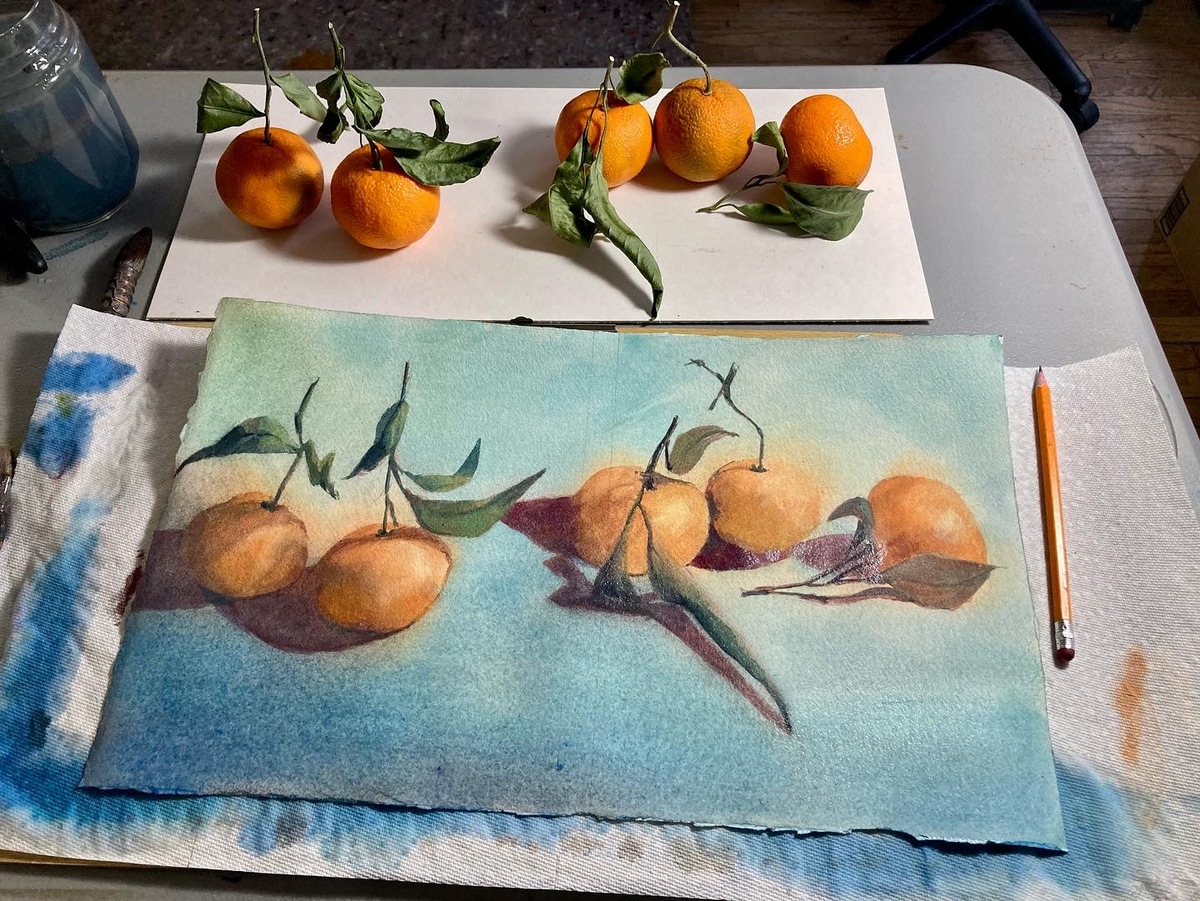 Watercolor Fundamentals
Saturday August 19, 10am-4pm
Presented by Emily Falco
Watercolor is often described as an unforgiving and difficult medium, but some of its merits are its portability, quickness to dry, transparency, and spontaneity. This class is designed for both beginners and those familiar with watercolor painting, and will teach techniques for planning your painting, color theory, and more. You'll get the most out of this class if you have some experience in drawing from life, but it is not necessary. Most importantly, we'll have fun exploring ways you can take your watercolor painting to a more sophisticated level.
Recommended supplies list is here.
---
$90
Reserve online or in person.
---
Emily Falco is an artist nationally recognized for the romantic quality portrayed in her watercolor representations of everyday perspectives. Falco's work has garnered national attention as a featured artist in American Artist Watercolor magazine and on NBC's Martha Stewart Live television program. Since 2008, she has exhibited her work in solo, joint, and group shows and has taught private instruction in watercolor. She holds a B.F.A. from The Cooper Union School of Art in New York City, where she received an award for excellence in watercolor painting. emilyfalco.com
---
hello@luckdragon.space
(607) 746-2003
updated 05/24/23