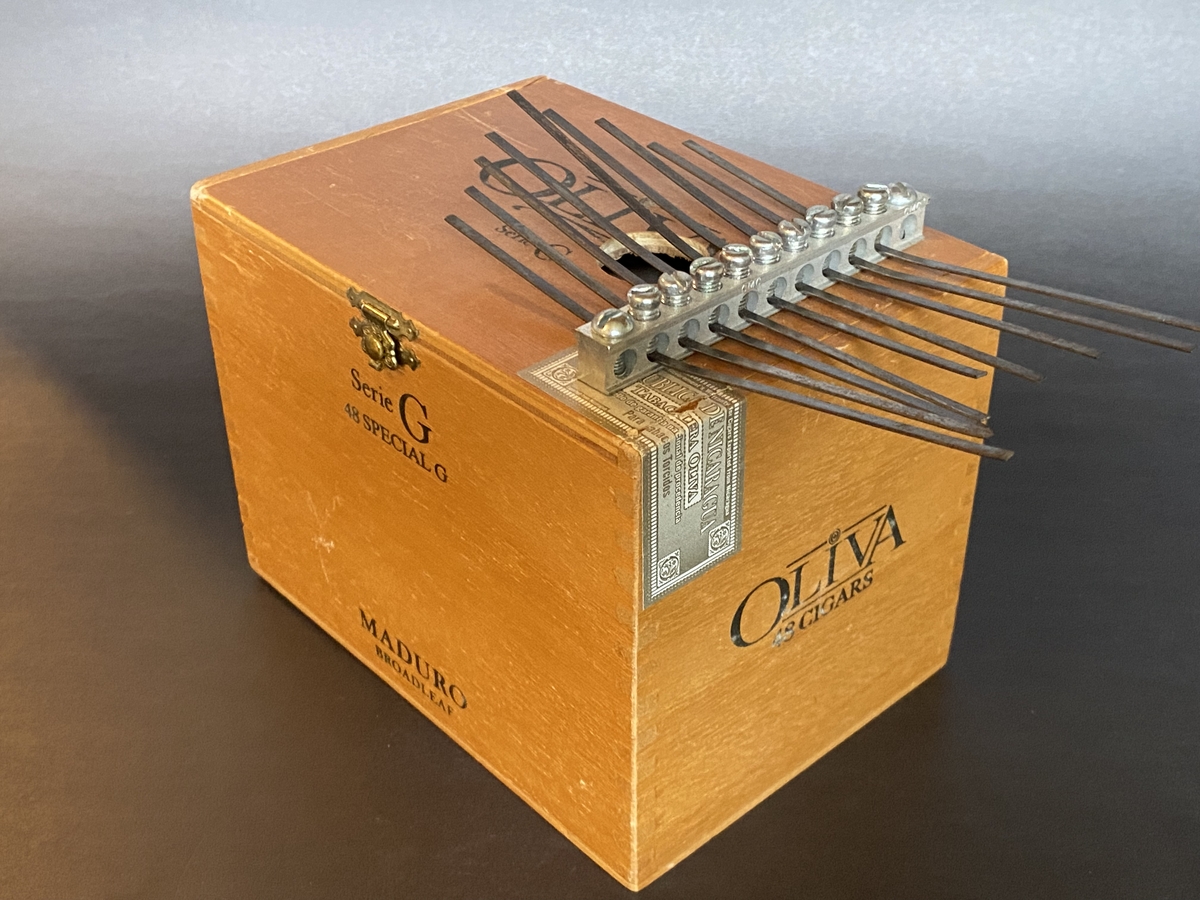 Thumb Piano Workshop
Saturday, July 8, 1-3pm
Presented by John Hudak
During this workshop, participants will assemble a thumb piano (to take home), with a cigar box sounding board and whose assembly will involve turning a few nuts and tightening screws that will hold the sounding tines in place and aid in tuning the tines. All parts will be provided and once completed, we will listen to some examples of thumb piano music from around the world, and talk about different tunings that can be used in the ones created during the workshop.
Youth welcome. Kids free with attending parents.
$50
Reserve online or in person.
---
John Hudak is an American sound artist known for his experimental approach to soundscapes. Hudak began his career in the 1980s and has since released numerous albums and collaborated with various artists and musicians from around the world. His work often incorporates found sounds and field recordings, creating immersive, abstract compositions that challenge traditional notions of music. [instagram]
---
hello@luckdragon.space
(607) 746-2003
updated 06/16/23