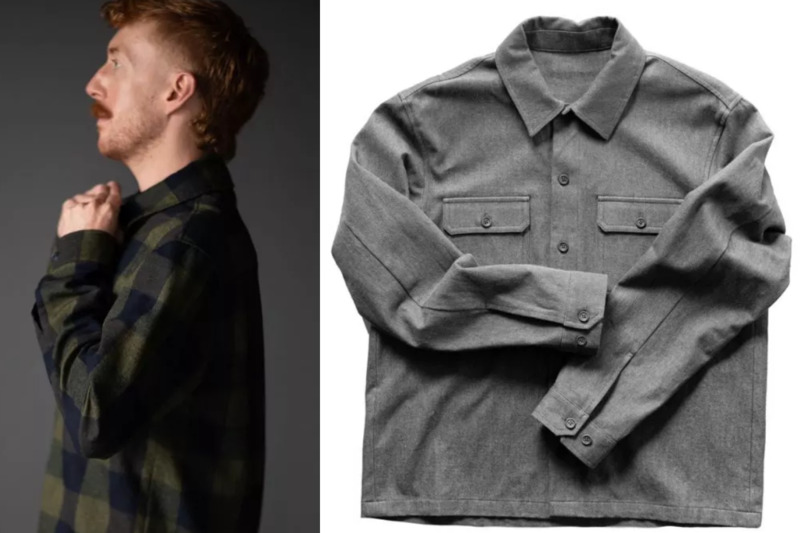 Sew a Shirt
Thusdays, August 24 and 31st, 6pm-9pm
Presented by Megan Avery
Ready to take your sewing skills up a notch? Join Megan Avery of Hipstitch Academy for our next sewing class to make The Arbor Shirt. This unisex top is a workwear inspired shirt/jacket from the pattern company Merchant & Mills.
The Arbor Shirt looks just as good on men as it does women and it's practical for everyday use. This work shirt workshop will teach you essential intermediate level sewing skills you can use for life.
See the Merchant and Mills website for details about the pattern.
This class will teach you:
How to read a sewing pattern
How to sew a piece of clothing you can wear
How to sew cuffed sleeves
How to sew a collar
How to sew buttons and buttonholes
How to sew patch pockets with a button or snap closure and more
---
Materials List
Bring your own sewing machine or use one of ours. Bring your own supplies or purchase items at the class. You'll need fabric and materials listed in the pattern, which you can see here under the Materials list.
$120 (two weeks)
Reserve online or in person.
---
Megan Avery of Hipstitch Academy has been teaching sewing and encouraging people to make their own clothing for over 20 years. She strives to help people embrace alternatives to fast fashion by teaching them how to sew, encouraging folks to buy used, as well as mending & altering clothes. There's nothing she loves more than watching her students' faces light up after finishing their sewing projects.
---
hello@luckdragon.space
(607) 746-2003
updated 07/23/23