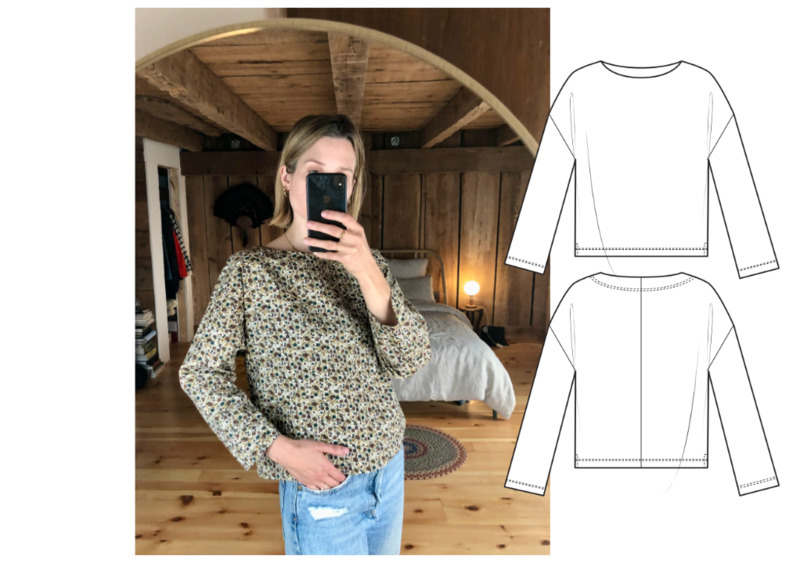 Pattern Making Fundamentals
Saturday, August 5, 10a-4pm (with break)
Presented by Kate Leaver
In this workshop, students will learn the fundamentals of pattern alteration. Class will start as an introduction into pattern terminology and how to manipulate the layout to alter the final design.
Class will revolve around the Boxy Tee pattern provided. Each student will create their own design by altering one aspect of the pattern- the sleeve length. At the end of the class, students will be able to take home a tailored pattern they can use again and again.
The second half of class, will allow students to cut and sew their final design. Students should know the basics of sewing and be able to read a sewing pattern. Additional advice will be provided as students work through finishing their garment.
In this class you will learn the following:
How to understand pattern terminology
How to measure your body
How to sketch your designs
How to alter an existing pattern to your design
How to cut and sew your final design
Class includes the Boxy Tee Pattern. Use of irons, ironing boards, and other materials will be provided.
Please bring:
your own sewing machine
1.5 - 2 yards- 45" wide fabric for finished design
pins, scissors, and matching thread
Suggested fabrics: Light weight cotton, shirting, light weight denim, chambray, eyelet. No knit fabric. Fabric can be purchased at Luck Dragon during lunch break. ($8-$20 yard)
$200
Reserve online or in person.
---
Kate Leaver has been professionally working in the fashion industry for the last 10 years designing for such brands as J.Crew, Steven Alan, Madewell and Free Assembly. She is a maker who has kept the desire to create her own clothing and accessories. Wildflowers Sewing began as a passion project to share her wealth of knowledge in garment design, construction and pattern making. You can follow Kate @wildflowers_sewing and check out her etsy shop for patterns to purchase.
---
hello@luckdragon.space
(607) 746-2003
updated 07/15/23