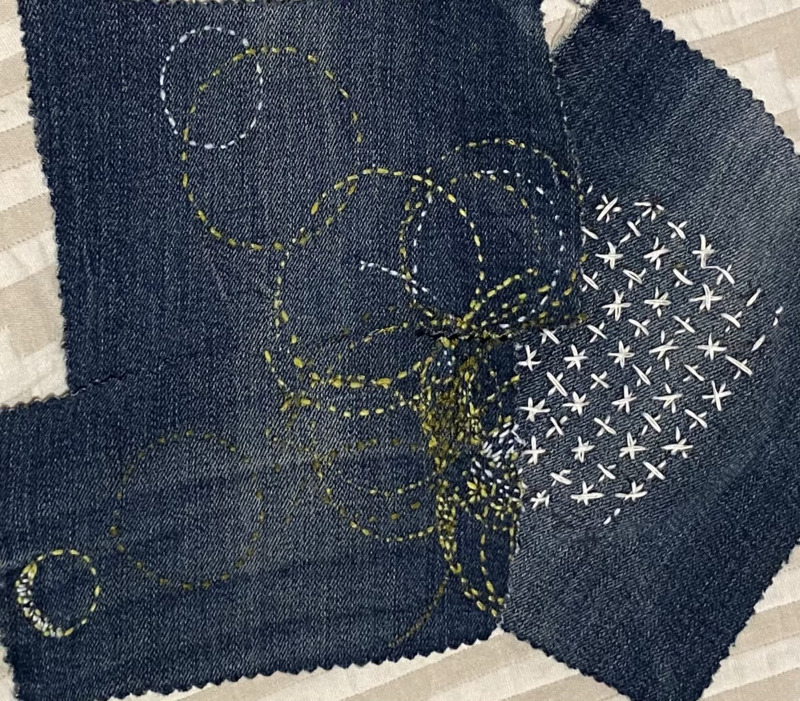 Saturday, November 5, 1pm - 4pm
Meditative Mending
Presented by Annie B
Learn to patch and mend through the practices of sashiko and boro stitching. Participants will learn to follow + design patterns on provided denim patches, which can be used on their own clothing in need of repair — feel free to bring a well-worn item to the workshop!
---
Included in workshop:
sashiko thread in white and navy (20m each)
3" needle
leather thimble
4" round hoop
3 denim patches
Additional suggested materials, not included in enrollment fee:
glass pins
embroidery scissors
fabric markers
ruler
$70
Reserve online or in person for $30. Balance to be paid in person at event.
---
Annie B (Baum-Stein) is a multi media artist from NYC via Philadelphia. Primarily an abstract painter she works with fabric and thread for the tactile and meditative experience.
---
hello@luckdragon.space
(607) 746-2003
updated 10/04/22