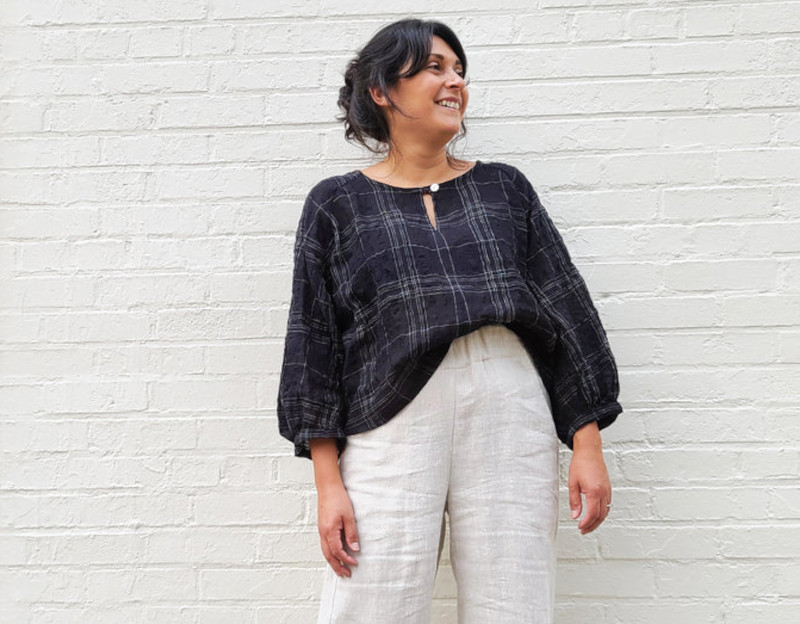 Tuesdays, April 4 through May 2 (five weeks), 6pm-8pm
Learn to Sew your own Clothes
Presented by Megan Avery
In this 5 week inspiring advanced beginner sewing class, students will learn how to sew - from start to finish - a top, as well as a pair of pants.
We'll use the Remi Raglan Top and Free Range Slacks indie sewing patterns from Sew House Seven. Students will learn how to take proper measurements, construct clothing, how to hem, how to add sleeves, in addition to many other useful sewing techniques. It's helpful to have working knowledge of how to use a sewing machine to take this class.
---
Materials List
Bring your own sewing machine or use one of ours. Bring your own supplies or purchase items at the class.
Fabric requirement:
$200 (four weeks, includes patterns)
Reserve online or in person.
---
Megan Avery of Hipstitch Academy has been teaching sewing and encouraging people to make their own clothing for over 20 years. She strives to help people embrace alternatives to fast fashion by teaching them how to sew, encouraging folks to buy used, as well as mending & altering clothes. There's nothing she loves more than watching her students' faces light up after finishing their sewing projects.
---
hello@luckdragon.space
(607) 746-2003
updated 02/18/23