luck dragon 🌥
ART AND CRAFT SUPPLIES
Come visit us at 100 Main Street in Delhi, NY for a variety of high quality art supplies, fabric, notions, books, classes and more. Follow along at @luckdragon.space.
Store Hours:
Wednesday - Friday 9am - 4pm
Saturday 10am - 4pm
Upcoming Classes and Events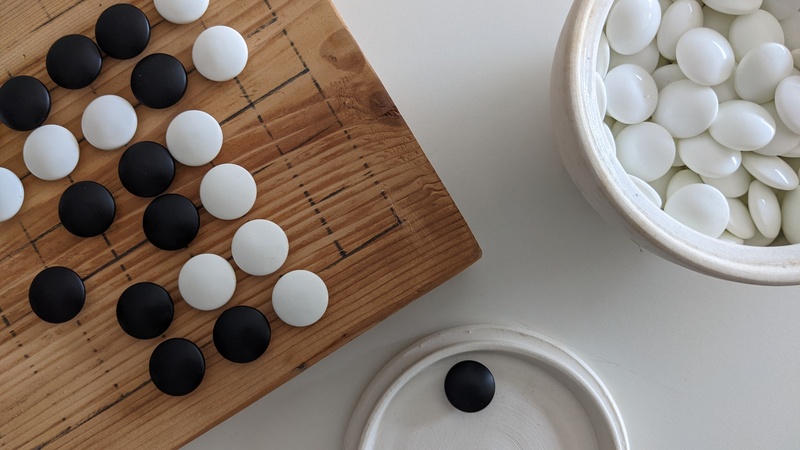 GO
Thursday December 7, 6pm-9pm
It's a very old game with simple rules and complicated situations.
Sound
Friday, December 8, 6pm-8pm
Explorations of sonic medium: music, listening, noise, pattern, technology, physics, tools, philosophy. Each meeting begins with two short presentations: current research or work or pieces. Followed by an unstructured evening of shared interest.
Beginner Sewing Boot Camp
Tuesdays, January 9-30, 6m-8pm
Presented by Megan Avery
A fun and hands-on 4-week project based sewing class teaching the fundamentals of sewing.
In Weeks 1 and 2 students will start out by becoming familiar with the sewing machine. Students will learn basic sewing and design skills including project design, straight stitching, accessory design and construction, topstitching techniques, sewing with dimension, as well as working with lining to eliminate raw edges. The first two weeks will culminate in constructing a messenger bag.
In Weeks 3 and 4 students will reinforce their skills and begin working with a sewing pattern. Students will learn tips for following written and illustrated instructions to construct a reversible apron with pockets.
Soldering for Small Electronics
February 3 (Saturday) 1pm-3:30pm
Presented by Brian Crabtree
Build and take home a noisy sound machine while learning a wide range of soldering skills. We've designed a circuit which includes through-hole, surface mount, and wire lug techniques. We'll also demonstrate repair and salvage techniques.
No previous experience required. All materials and tools provided.
Sew a Shirt
Tuedays, February 6 and 13, 6pm-9pm
Presented by Megan Avery
Ready to take your sewing skills up a notch? Join Megan Avery of Hipstitch Academy for our next sewing class to make The Ellsworth Shirt. Pattern company Merchant & Mills calls it "An oversized, boxy shirt with a dropped back hem and half placket. Swingy and absurdly comfortable."
This shirt workshop will teach you essential intermediate level sewing skills you can use for life.
---
See the list of past events.
Monthly events via e-mail: subscribe here.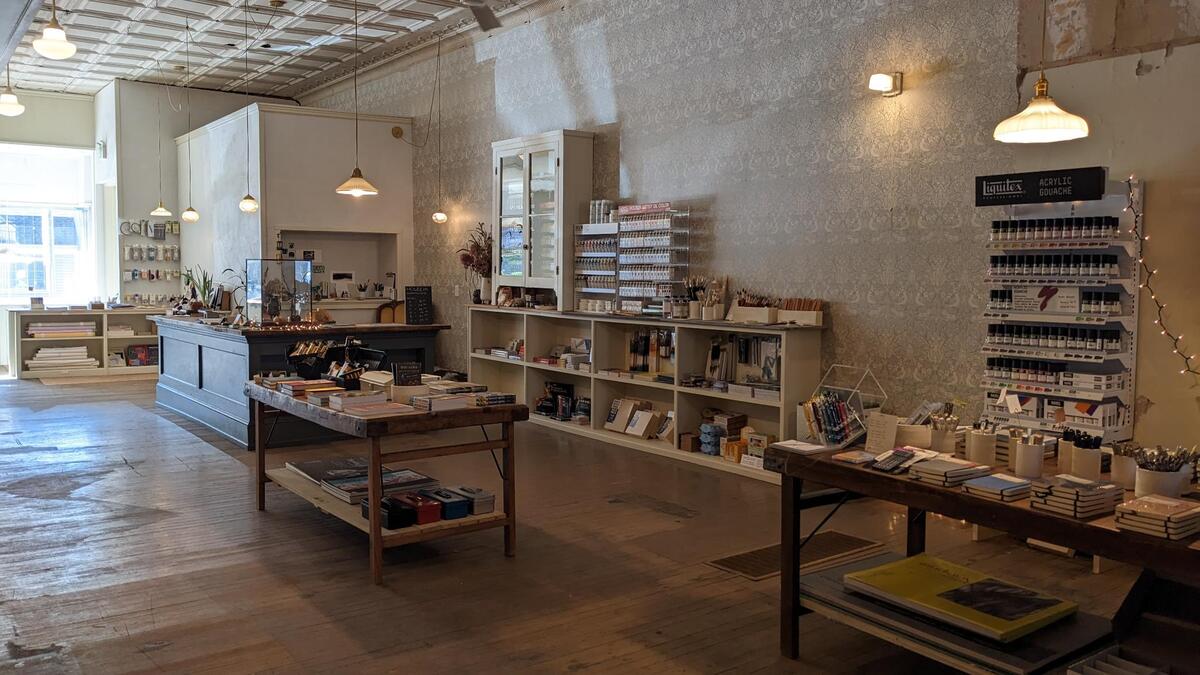 ---
hello@luckdragon.space
(607) 746-2003
updated 12/07/23